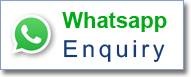 Founded in Park Island in early 2009, City Resort Property Limited delivers professional and courteous agency service in Park Island and Ma Wan Village.

Our knowledgeable and approachable team, with 15 years average experience, ensures each client is provided with tailored, quality service.

Thanks to the trust, support and appreciation from local residents, we have built up extensive client base and resourceful listings.

To express our deep gratitude to the society, we distributed our well-designed recycle bags, and bought two key duplication machines at a high price to provide key duplication service.